Note: To take advantage of all features mentioned in this documentation the free
Conversions Extensions
plugin needs to be installed!
We're glad you chose Conversions theme and hope it will help you create a beautiful website in no time! Get started in a few easy steps shown below.
1. Install Theme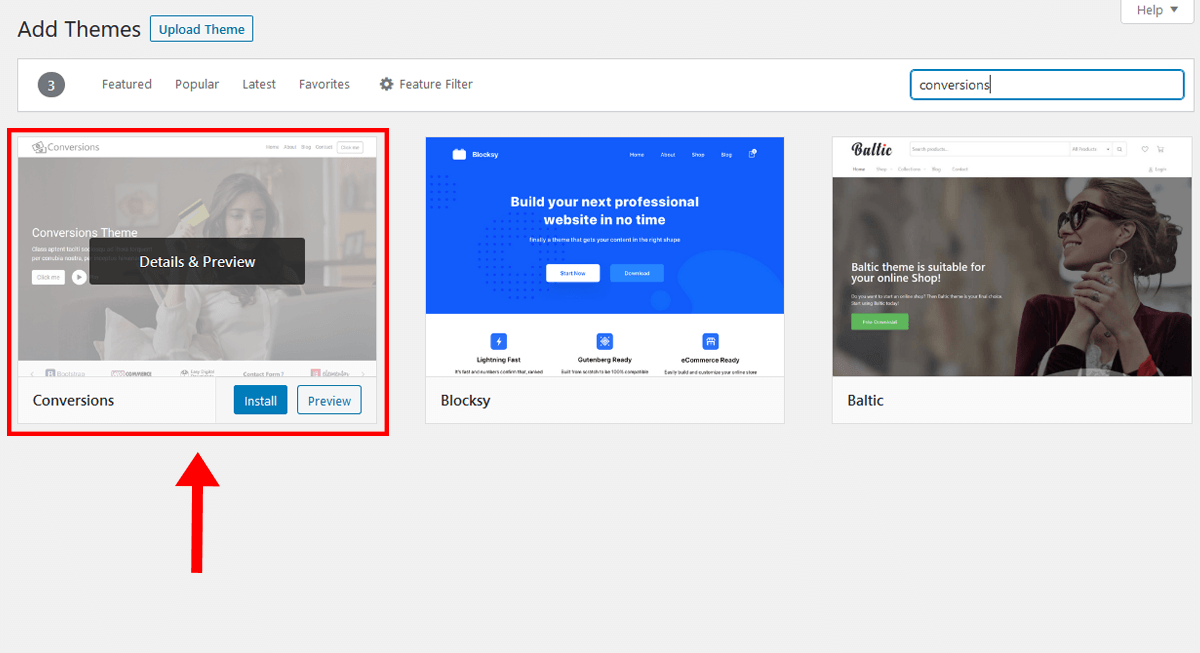 Go to: wp-admin > Appearance > Themes > Add New.
Type "conversions" in to the search box and hit enter.
Hover over the Conversions Theme screenshot.
Click the "Install" button.
Activate as you would any other WordPress theme.
2. Add Recommended Plugins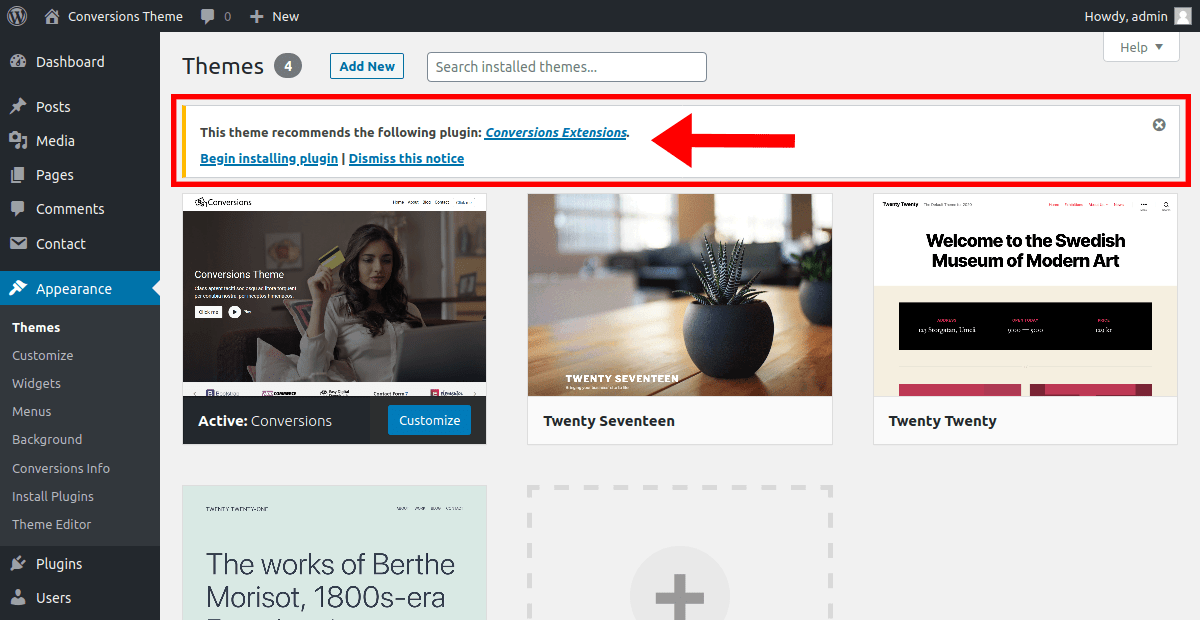 In order to use all the powerful features the theme has to offer, we recommend adding the Conversions Extensions plugin. The extensions plugin adds many features including:
Homepage Sections
One Click Demo Imports
Navbar Variants
Shortcodes
Social Icons
3. Import a Demo (optional)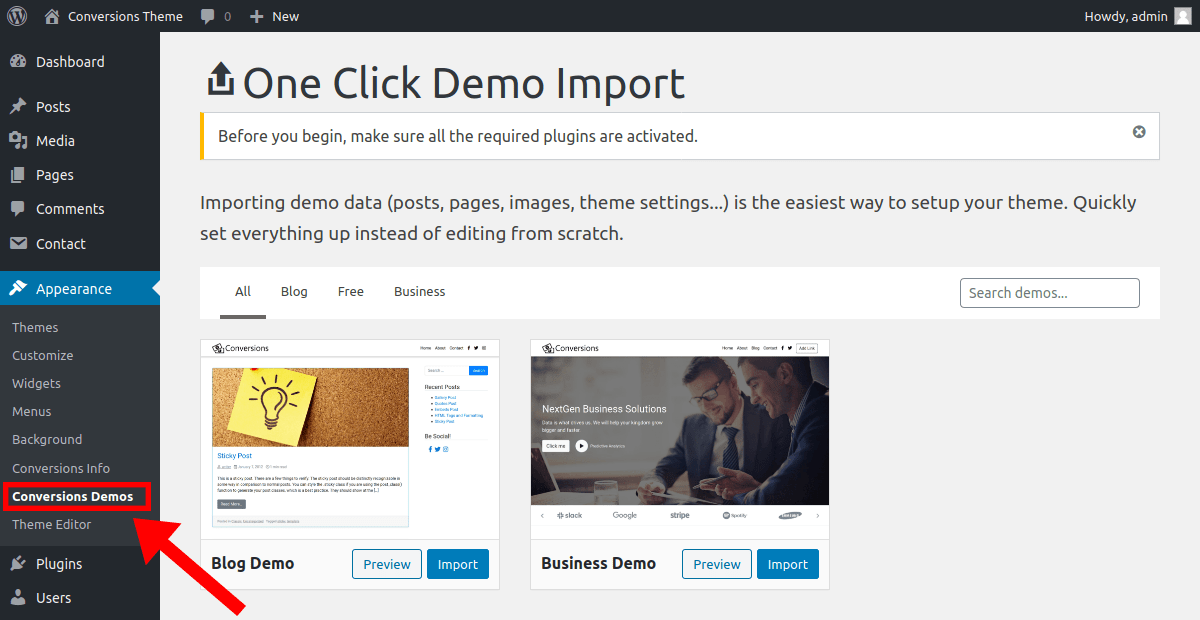 Importing a demo site (posts, pages, images, theme settings…) is the quickest way to setup your site. Import a demo in seconds instead of editing from scratch. The theme currently comes with 2 demos to get you started:
Business demo
Blog demo
More coming soon…
4. Customize Your Site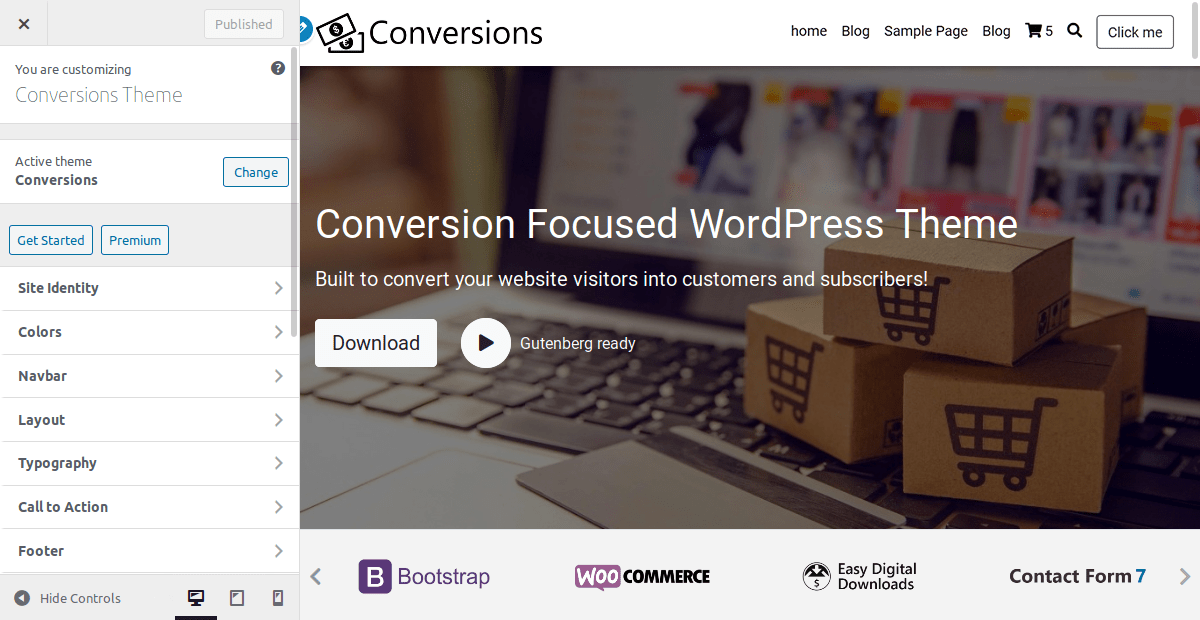 Lastly, all theme options are accessible through the native WordPress Customizer. Conversions adds many new settings to the customizer to give you fine-grained control of how you site looks and behaves. For a walk through of all the customizer sections see: